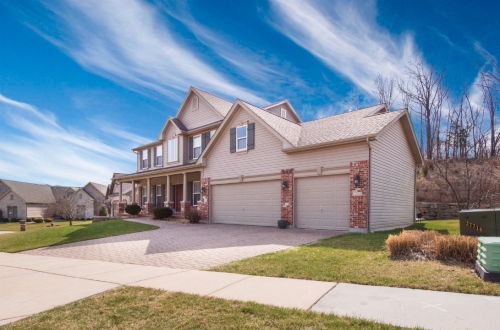 Looking to purchase a home in Rochester, NY? Our expert Realtors at WCI Realty can provide you an extensive list of houses for sale in Rochester, NY and help you find the perfect fit for you and your budget, while taking the stress out of finding your perfect home! Rochester, NY is a great area to live in. Check out why we think so!
One of the best reasons to move to Rochester is the small town feel of the large city. Living in Rochester comes with a feeling of comfort and familiarity. The residents have a sense of community pride and everyone you meet is very welcoming. Whether you are looking for a house for sale in the city or the suburbs of Rochester, NY, our Realtors can help you find one perfect for your needs and lifestyle.
Houses for sale in Rochester, NY are among some of the most affordable in the country. Whether you are searching for an apartment downtown or a family home in the suburbs, our Realtors at WCI Realty can help you find quality homes that are within your budget. All suburbs of Rochester also offer convenient highway access to downtown, making it a quick and easy trip to downtown.
There is always something exciting happening in Rochester. Whether it be local nightlife, community events, or local sports teams, Rochester offers events throughout the year to suit everyone's interests. Rochester is home to lacrosse, baseball, hockey, and soccer teams. You also have a quick commute to Buffalo for pro football or to Syracuse for college basketball. With a revival in downtown nightlife, the weekends have people flocking to the city to enjoy new restaurants, bars and clubs. Rochester also hosts many festivals throughout the year including the Lilac Festival, Park Ave Festival, and Jazz Festival.
Another great advantage to looking for houses for sale in Rochester, NY is the advantage of experiencing all four seasons. If you have hobbies in both the cold and warm weather, Rochester is the place for you. It is perfect for skiing and snowboarding in the winter, while still providing the ability to go boating, fishing in the summer. Lake Ontario provides a perfect place to enjoy summers in Rochester.
We know that buying a home is one of the biggest decisions you will make in your life. Whether you are looking to buy your first home or sell your current home for more space or to downsize, finding and purchasing a home can be stressful. We help take the stress out of home buying and make it as easy and enjoyable as possible.
If you are looking to purchase a home and experience everything Rochester has to offer, contact our Realtors in Rochester, NY. Our experts can't wait to meet you and find you your new home!